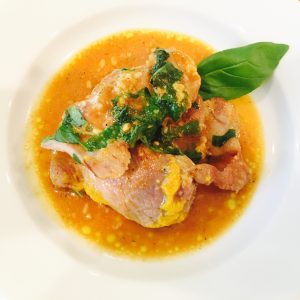 Hi, everyone!
What a weekend with this gorgeous weather for the graduation and Father's Day!!
I would like to introduce my new receipt for your backup plan for tonight.
For 4 people
Pork Fillet 1 pound *slice them as 1/2 inch
Mustard 2 table spoon
Garlic 2 cubes
Basil 20~30 leaves
Sweet Onion 1/2
Olive Oil 1 table spoon
Shiokoji 2 table spoon
Beer 3/4 can
Heat the pan. Add 1 table spoon of olive oil, 2 cubes of garlic, and chopped basil. Sauté them well.
Add slices of pork into them.
Add 2 table spoons of Shiokoji. Keep sautéing.
Add 3/4 can of beer. It makes pork very softer and tasteful. Cook until the liquid (beer) will be 80% gone.
Add 2 table spoon of mustard.
This is super easy but very tasteful with garlic, basil and mustard flavor.
Perfect dish for your father with cold beer outside or red wine!
Let's make your dear father happy with this special dish!!!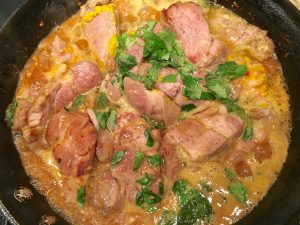 Happy Father's Day everyone.
Love & Peace,
from Yuko's Kitchen