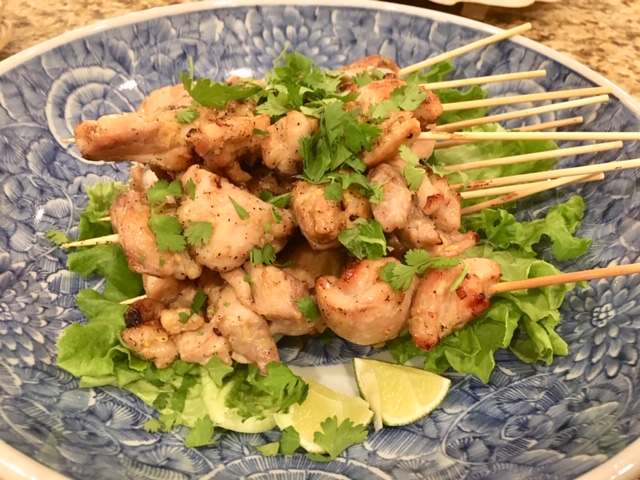 For you, who wants to keep eating healthy food,
This is super easy one!
Cut chicken thighs (1 pack) and mix with chopped ginger and garlic (1 tea-spoon for each) & sesame oil (2 tea spoons) & sea salt (2/3 tea-spoon) and black pepper. Marinate at least 2 hours in the refrigerator before you grill them.
Cilantro and lime are MUST topping when you serve.
Easy preparation, great for guests, fun & healthy to eat!! xoxo
P.S.  These are other dishes I made as side dishes beside of Chicken.
Homemade Guacamole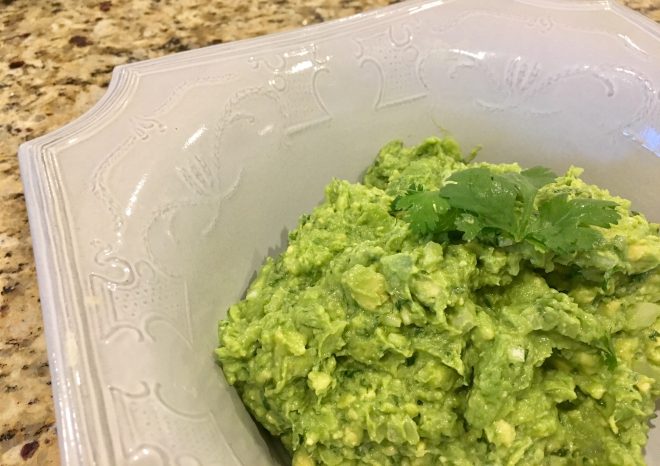 Celery & Cucumber Salad with White Vinegar & Shallot Dressing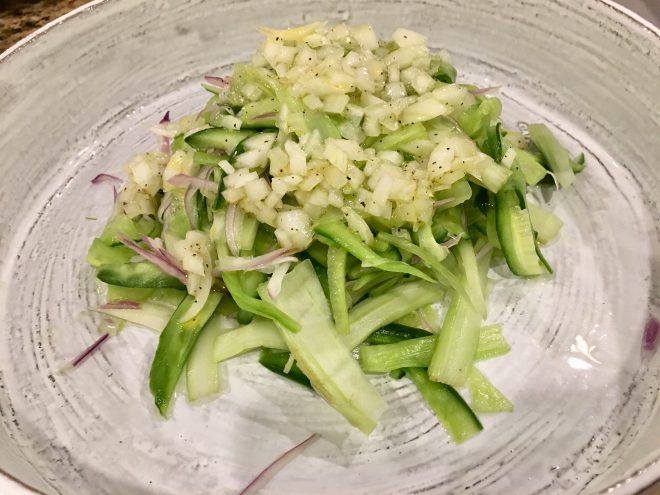 Tomato, Shrimp & Basil One bite appetizer