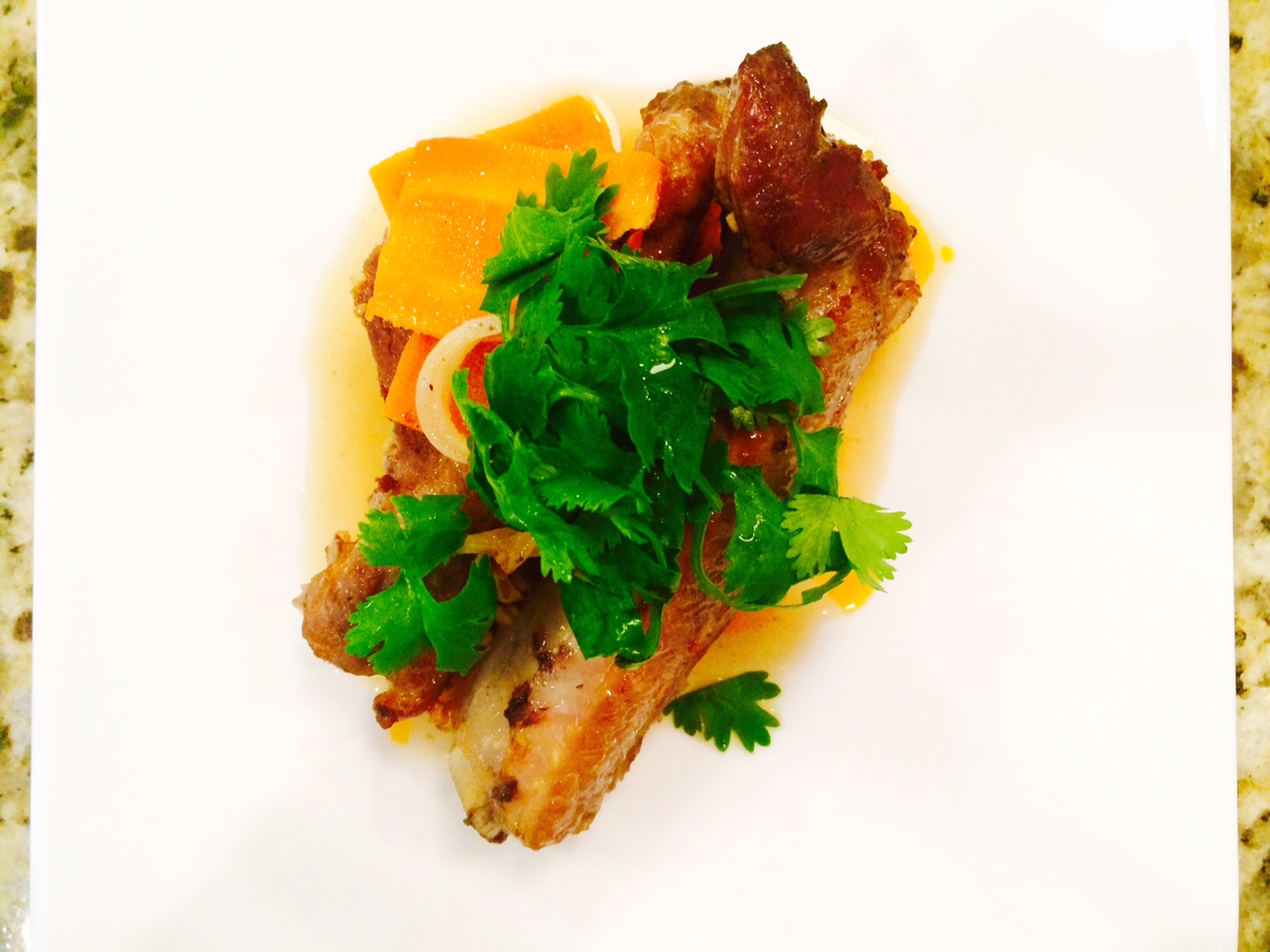 This is super easy and it makes you happy! Get La-Yu ( Japanese Chili Sauce, because it is not too spicy as Chinese one.) soya sauce, chopped garlic, sliced of onion, celery, carrot, and one can of beer.
Cut pork rib as the certain size and put them into the big bowl. Add chopped garlic, La-Yu, soya sauce, and an half can of beer. Mix very well and put them on the pyrex and add black pepper & salt good enough.
Add sliced of onion, carrot, celery as topping. They help to give more flavors into the pork rib and beer helps to make the meat tender.
Don't forget to add cilantro as the topping for this dish.If you are not cilantro lover, cut scallion instead.
We need spicy meat dish sometimes with cold beer on very hot day!! Enjoy!