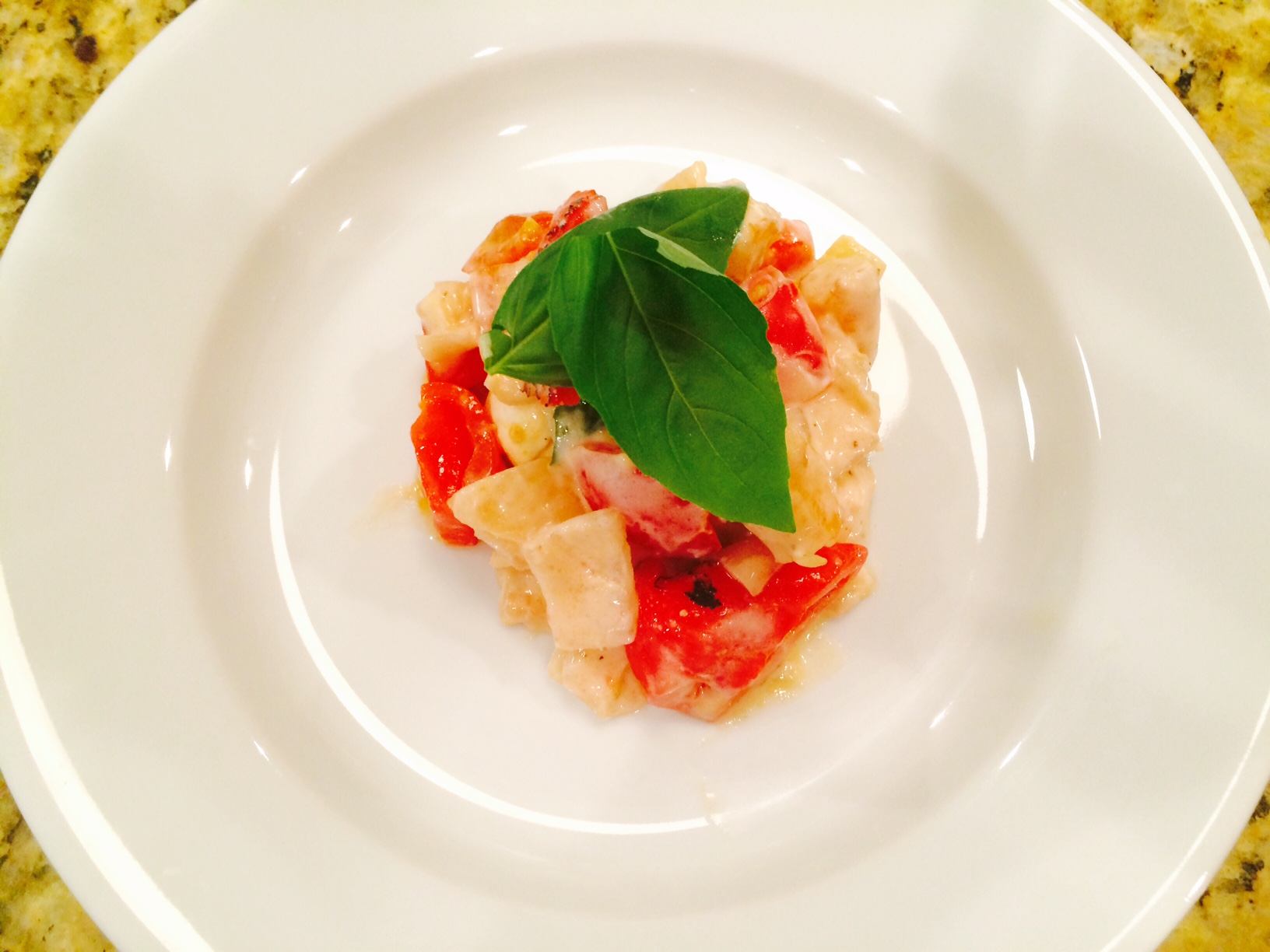 Are you lazy about making one dish which you are supposed to bring to your friend's house tonight?
How about this easy one?!
Get grilled red pepper, and half of sweet onion and 15 shrimps.
Saute shrimps with chopped garlic and olive oil. Add one tea spoon of chicken soup stock.
Add chopped Italian Parsley or cilantro or basil as your favorite choice.
Mix them with chopped grilled red pepper and chopped sweet onion.
Add one or two of big table spoon of caramelized onion dip.
I'm sorry, I also feel very lazy about making even one dish…I got them all from my favorite place, Whole Foods to make this easy dish. Their caramelized onion dip is the best, I have to use it for this new recipe!
Finish with some addition of salt & black pepper. You can still play with your favorite salt like truffle salt, which will make a great difference.
Bring this dish as your cold appetizer!